In April 2021, the International Forum of Sovereign Wealth Funds (IFSWF) brought together Wendy Norris, Deputy CIO for Private Markets at Australia's Future Fund, Marcus Frampton, CIO at the Alaska Permanent Fund and Paul O'Brien, Trustee and member of the Investment Committee at the Wyoming Retirement System for a Chatham House Rule discussion on the challenges of making the right decisions of how and where to use external managers, particularly in private markets.
We would like to share some of these insights in a series of short articles that will help readers understand the challenges and evolution of how sovereign wealth funds are now working with their asset managers, and hopefully, demonstrate that they have become more sophisticated in how they leverage external expertise.
You can download the full report at the bottom of the page.
Speakers
Marcus Frampton, CFA, CAIA, FRM, Chief Investment Officer, Alaska Permanent Fund Corporation
Marcus Frampton, CFA, CAIA serves as the Chief Investment Officer of the Alaska Permanent Fund. Mr Frampton has been with APFC since 2012 and served as the Director of Investments, Real Assets & Absolute Return.
Prior to joining APFC, Marcus held diverse roles ranging from investment banking with Lehman Brothers, private equity investing with PCG Capital Partners, and as an executive with LPL Financial, a private equity-backed portfolio company.
Mr Frampton holds a BA in Business-Economics with a minor in Accounting from UCLA.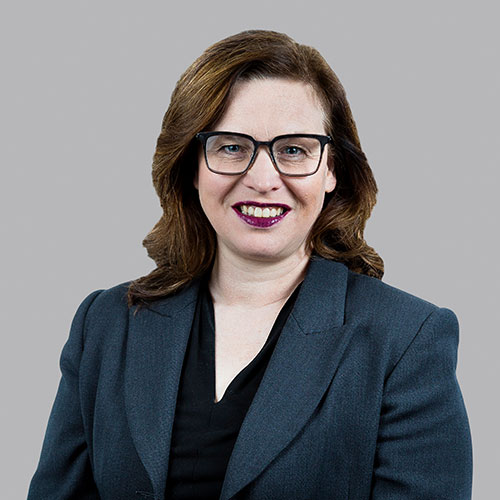 Wendy Norris, Deputy Chief Investment Officer, Private Markets, the Future Fund
Wendy Norris joined the Future Fund in April 2010 and is the Deputy Chief Investment Officer, Private Markets.
Wendy is responsible for managing the strategy for the Private Markets portfolio which includes Infrastructure & Timberland, Private Equity and Property. Prior to this role, Wendy was Head of Infrastructure and Timberland.
Wendy was previously an Investment Director with Hastings Funds Management where she was responsible for managing infrastructure investments and leading transactions in Australia, the UK and the US.
Wendy holds an applied science degree from the University of New South Wales and a graduate management diploma from the Australian Graduate School of Management.
Paul O'Brien, Trustee and member of the Investment Committee, Wyoming Retirement System
Paul O'Brien is a Trustee and member of the Investment Committee of the Wyoming Retirement System. Before that, he was Deputy Chief Investment Officer at the Abu Dhabi Investment Authority. He helped lead both strategic and tactical asset allocation, portfolio construction, and research, as well as advising ADIA's Investment Committee. He was also Head of Fixed Income Strategy.
Previously Paul was a global fixed income portfolio manager at Morgan Stanley Investment Management in London and West Conshohocken, PA. He has also worked for Morgan Guaranty Trust Company in Paris and in London as Head of the European economics team. Paul started his career as Economist and then Section Chief at the Board of Governors of the Federal Reserve System in Washington, DC. He worked in the Division of Monetary Affairs and regularly briefed the Board on monetary policy issues and developments in financial markets. At the Federal Reserve, he completed a secondment to the Bank for International Settlements in Basel, Switzerland, and the Organization for Economic Cooperation and Development in Paris.
Paul has a PhD in Economics from the University of Minnesota.
He attended the US Naval Academy and received his undergraduate degree from the Massachusetts Institute of Technology.
Publication Date:
April 21 2021